Ron DeVoll Wins 4WD Open at Reedy Race with B64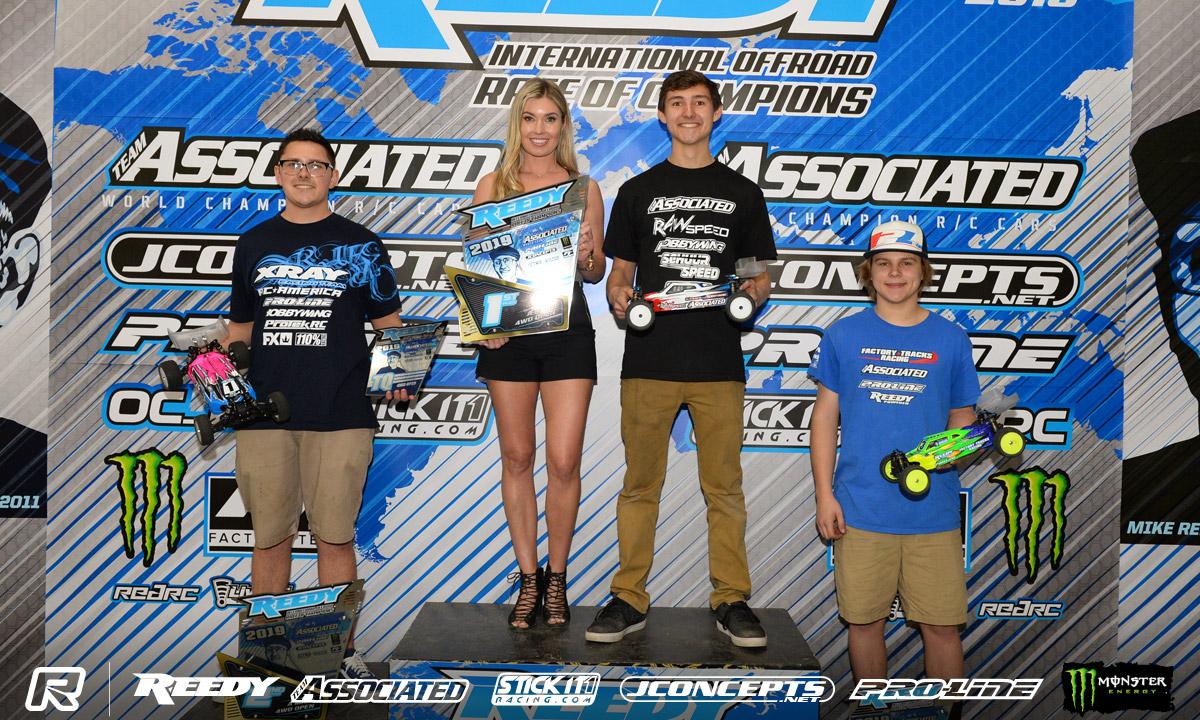 The 25th running of the Reedy International Off-Road Race of Champions took place over the weekend of January 24-27, 2019, at OCRC Raceway in Huntington Beach, CA, and brings together a unique group of racers. With a separate category for Invitational drivers, the Open class gives an opportunity for up-and-coming drivers to shine in the spotlight.
In the 4WD Open category it was Team Associated's Ron DeVoll who started in the fourth position with his B64 that would put on a racing clinic. Patience and sheer speed saw DeVoll work his way to the front of the double A Mains to secure victories and the overall title. Joining Ron on the podium for Team Associated was Factory Tracks Racing's Austin Horne, who finished a respectable third place, just beating out Team Associated teammate Blake Champlin on a tiebreaker.
Even though a driver of ours did not win the Invitational title this year, the duo of Spencer Rivkin and Dustin Evans did combine to give Team Associated the Manufacturers Championship for the second year in a row. Additionally, Kamryn Ayers continued her streak as the Top Female competitor for the third year in a row.
Congratulations to Ron on getting the biggest win in his career to date and earning a position in the prestigious Invitational class for 2020, and to Jared Tebo who chose the B6.1 as part of his package to capture the Invitational title.
Products used
#90021 RC10B6.1D Team Kit
#90014 RC10B64 Team Kit
#WeAreAE
---