Team Associated and Reedy Take Four at the Transylvania Off-Road Cup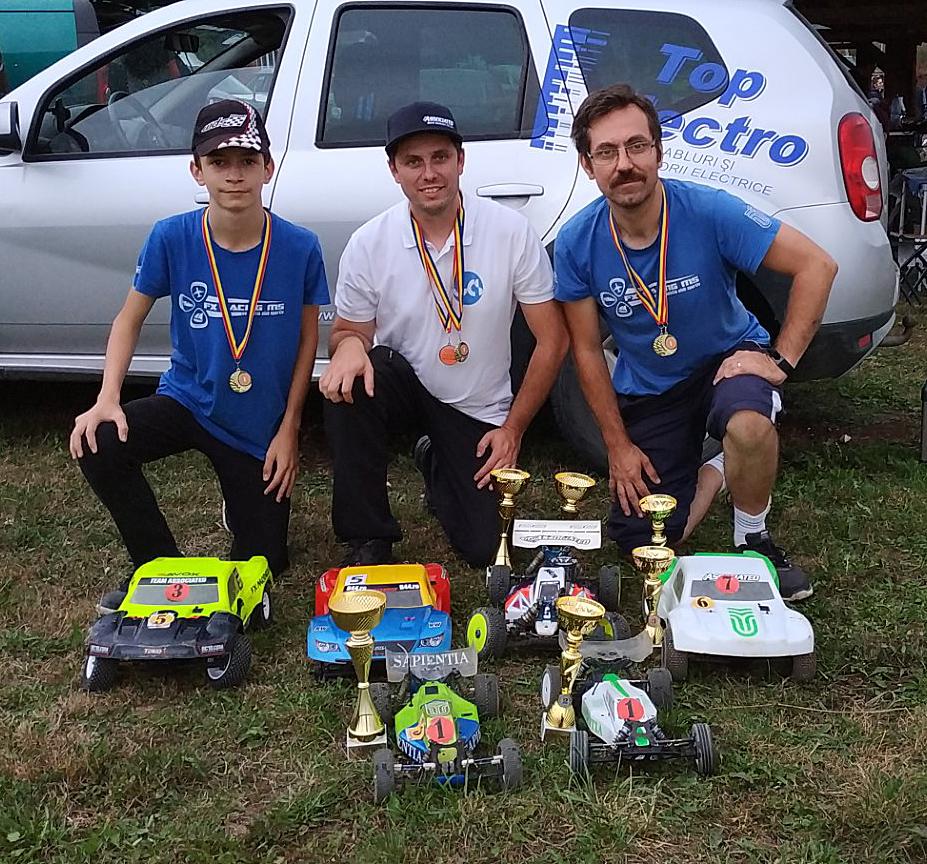 Photo: From left: Jakab Tamas, Fridrik Lucian, Jakab Laszlo.
The fifth racing season of the Transylvania Off-Road Cup (TOC) has come to an end. The final stage of the TOC took place on the Piccolo Dallas Tg-Lapus track. The event was held on a dusty surface but with perfect weather conditions after a very chill September morning. Five racing classes were preset at the start: 13.5 Stock Buggy, Shortcourse 2WD, Shortcourse 4WD, and Nitro and Junior classes. Drivers from all over Romania took part at this final stage of the biggest event for off-road racing in Romania.
After an intense round of qualifying, things looked good for the Team Associated cars present here. In Buggy 13.5T Stock class, the first three positions were occupied by B6D cars driven by Jakab Laszlo, Gheteu Ciprian, and Valentin Lupoaie. Jakab Laszlo was the winner.
In Shortcourse 2WD, four cars were present in final A, including the SC5M and SC6. TQ for Fridrik Lucian followed by Gheteu Ciprian and Jakab Laszlo. Again, Jakab Laszlo was the winner.
Nitro class had a second starter with an RC8B driven by Fridrik Lucian and in Junior class TQ for Jakab Tamas and his B6D, both of whom also won their races.
#WeAreAE
Vehicles used
#70006 RC10SC5M Team Kit
#70007 RC10SC6.1 Team Kit
#80935 RC8B3.1 Nitro Team Kit
#90012 RC10B6D Team Kit
Reedy products used
#27403 Reedy S-Plus 13.5 Competition Spec Class Motor
#258 Reedy Sonic 540-M3 Motor 8.5 Modified
Photos courtesy of Fridrik Lucian of Scientific Cultural University Of Târgu Mureş. Thanks to Fridrik Lucian for this report.
Associated Electrics - Champions By Design
---