2020 ROAR Regional 5 Carpet Championships
Tuesday, Jan 28, 2020 at 12:00am CST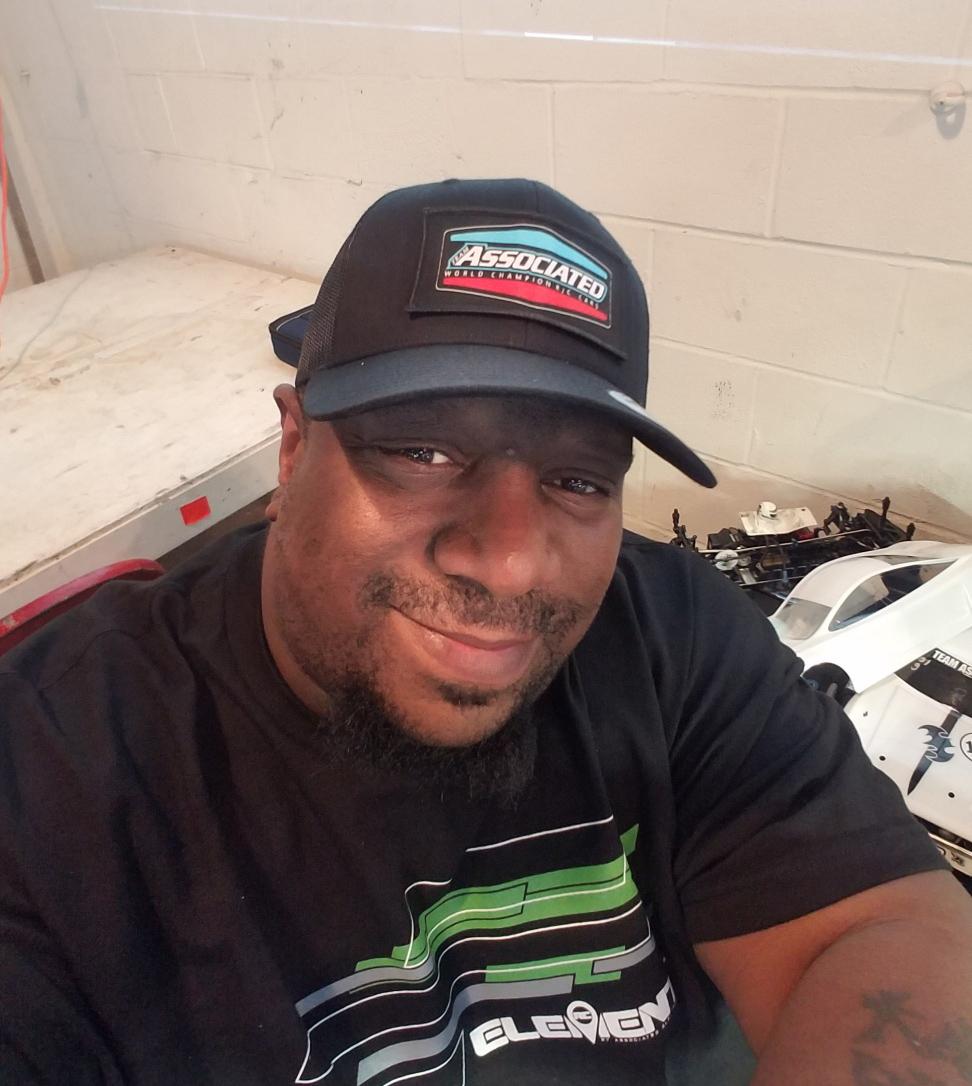 (Pictured: Myron BATTMAN Kinnard, winner.)
This past weekend Team Associated traveled to Cincy, OH to compete in the 2020 ROAR Regional 5 Carpet Champs. Racers came from all over the region to compete in what many consider a great warm-up to the R.O.A.R. Nationals coming up this March at Apex Raceway. Team Associated/Reedy Power driver Myron BATTMAN Kinnard along with AE/Reedy privateer Nathan Flores (The Prodigy) came in from TN to get in on the action. AE privateers in attendance, including Mike Collins, Chuck Pfahler, Farmer, as well as others, were running Team Associated onroad vehicles.
After Friday's practice, Saturday morning brought on the three rounds of qualifying that would result in Team Associated driver Battman holding two of the three classes' TQ at the end of the day. In his first race outside of his home track, privateer Nathan cleared the top 10 and top 5 in both of his classes as well. Other racers like Mike Collins held top 3 in all his classes as well with his trusty TC4 in at least one class.
As Sunday rolled around we were given a last-chance qualifier before the Mains. In the USGT class, Battman and Collins battled it out to see who would come out on top. With a margin of 0.39 seconds, Collins took the TQ spot. Battman held on to his TQ in VTA. Joining the top 5 was Nathan and another Apex racer, Jeff Mobley.
The setup for the Mains was single Mains: one shot and done. In USGT a first corner pile-up took Battman out of any possibility of challenging for the championship. Nathan Flores held his position and finished a solid fourth, barely a lap down to TQ and winner Mike Collins. In VTA, the grid was set and the tone was rung, and racers were laying down their fastest laps of the weekend. By the time the tone rang, Team Associated claimed another onroad championship with team driver Myron Battman Kinnard taking first place, privateers Mike Collins second, Nathan Flores fourth and Farmer eighth.
Thanks to the Queen City crew for hosting a great event.
#WeAreAE
Vehicles used
TC7.2 Factory Team
TC7.1 Factory Team
TC4 Touring Car
Reedy products used
#27334 Reedy Zappers SG2 6000mAh 110C 7.6V LP Stick
#27113 Reedy RT1709 LP Digital HV Brushless Servo
#27400 Reedy S-Plus 25.5T
#27200 Reedy 1216-C2 Dual AC/DC Competition Balance Charger
#27002 Reedy Blackbox 800Z Zero-Timing Sensored ESC
#27004 Blackbox 510R Sensored Competition ESC
#27006 Reedy Blackbox 600Z Zero-Timing Sensored ESC
Photos courtesy of Battman. Thanks to Battman for this report.
Associated Electrics - Champions By Design
---