Rick Hohwart Wins CenCal Challenge 5
Monday, Oct 12, 2020 at 12:00am CDT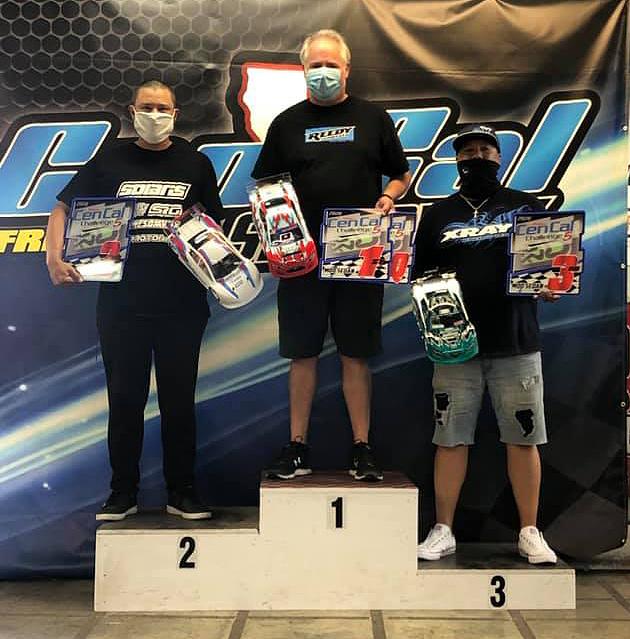 (Pictured: Mod TC podium: 1st Rick Hohwart, 2nd EJ Evans, 3rd Lex Tyler)
The CenCal Challenge, now in its fifth year, has become one of the most coveted titles on the West Coast. Thanks to its Central California location, racers from throughout the state and as far as Oregon and Arizona made the trek to the permanent track in Fresno -- the "Raisin Capital of the World." Hot weather and a challenging circuit combined to put racers and their machines to the ultimate test.
In the Modified TC class, Rick Hohwart and his Reedy-powered and Protoform-bodied Awesomatix A800MMX started out on top in the controlled practice round and never looked back. Rick set the fastest time in each of the three qualifying rounds to grab the pole position and went on to victories in A1 and A2 to take the win.
#WeAreAE
Reedy products used
#27004 Blackbox 510R Sensored Competition ESC
#27109 RT1709 LP Digital HV Brushless Servo
#27203 1416-C2L Dual AC/DC Charger
#27345 Zappers SG3 6000mAh 115C 7.6V LP Stick
#27356 Stick Battery Weight Set
#27423 HV Motor Fan
#27452 Sonic 540-M4 Motor 4.5 Modified
Reedy products used
#1366 Aluminum Servo Horn, 25T 15.5mm
#5429 Silicone Shock Fluid, 35wt (425 cSt)
#5454 Silicone Diff Fluid, 7000 cSt
Photo courtesy of Lex Tyler.
---