Team Associated double win at 2020 Brazilian 1:8 Buggy Nats
Thursday, Dec 3, 2020 at 12:00am CST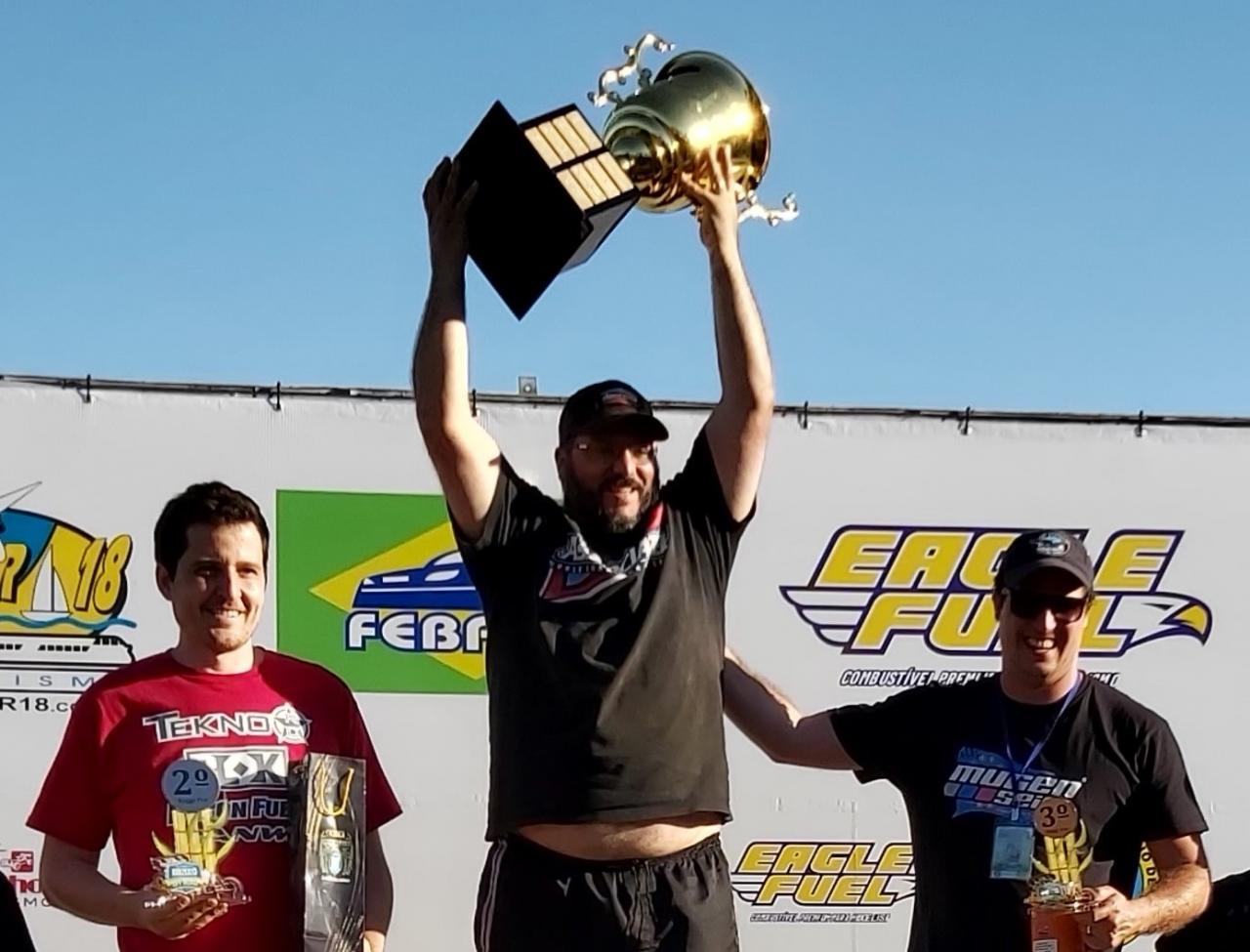 (Pictured: Marco Amaral, Buggy Pro Class winner.)
In November 18-21, the best off-road drivers from Brazil went to Piracicaba, in the state of Sao Paulo, to compete in the Brazilian 2020 Off-Road Nationals. The track was large, with big jumps and high grip conditions, which challenged the racers' driving skills as well as the cars' toughness.
After a huge tropical rainstorm on the first day of the event, the organizers worked hard to get the track and the facilities back in shape. By the third day, the sun shone again and the racers could enjoy good weather and race for the win.
In the Buggy Master Class, Team Associated driver Carlos Coltro showed great speed during the race and drove his B3.2 to a popular victory. Coltro is a veteran RC driver, known for being friendly and helpful to RC newcomers at the tracks, so his win was cheered by the crowd.
The last race of the day was the Buggy Pro Class main final, the most coveted trophy of the championship. After leading all qualifiers and his semi-final, Team Associated driver Marco Amaral started the final race on pole position. During the 60-minute main, he showed a dominant performance with his B3.2. With speed and consistency, Marco lapped the entire field and won the 2020 Brazilian Buggy Pro Nats.
#WeAreAE
Vehicles used
#80939 RC8B3.2 Nitro Team Kit
Photos courtesy of Christian Strohm.
Thanks to Christian Strohm for this report.
Associated Electrics - Champions By Design
---