Manolache Ovidiu and SC10 4x4 Win Romanian Short Course 4WD Inauguration Race!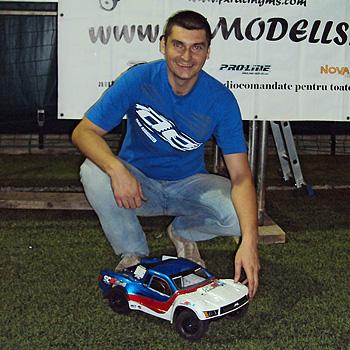 Romania racers recently held their first-ever Short Course 4WD race. FxModells and FxRacing team driver Manolache Ovidiu won the honor of being the champion of this debut event!
He used his Team Associated SC10 4x4 FT powered by Reedy LiPo batteries to propel him to the top podium.
Thanks to FxModells and FxRacing for this good news. And congratulations to Manolache Ovidiu for his victory!
---