Due and Numan Lead Team Associated Podium Domination at the Reedy International Off Road Race of Champions
Friday, Feb 3, 2012 at 12:00am CST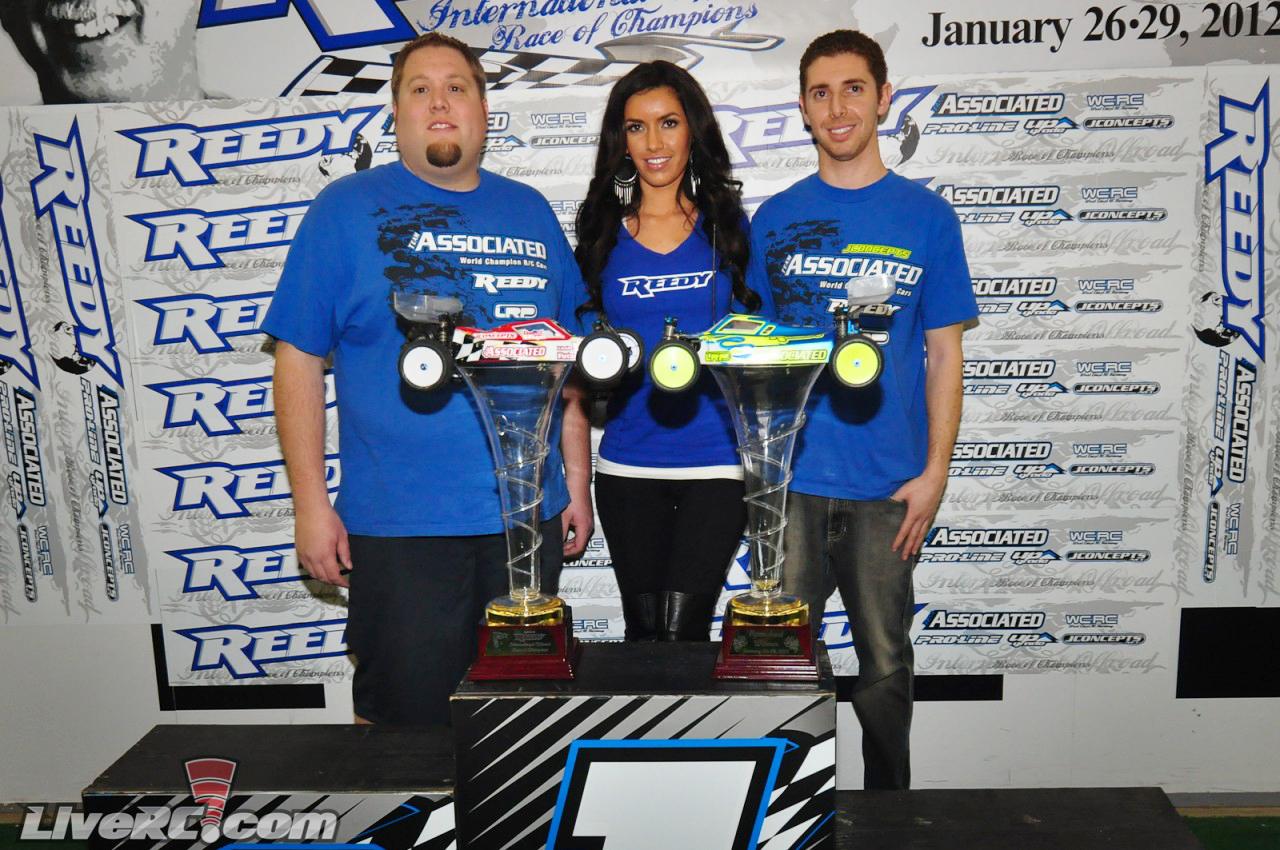 The 18th running of the Reedy International Off Road Race of Champions showcases the best drivers in the World with both an Open and Invitational category. Both categories only have two classes, 2WD and 4WD buggy. With a total of nine podium spots available, Team Associated drivers occupied a stunning seven positions and took the win in two of the three classes.
In the 2WD Open class, third qualifier and Team Associated/Reedy/LRP driver Chad Due claimed his first major victory by winning the tie-breaker over Team Manager and teammate Brent Thielke. Due's finishing positions of 3-1 in the two 10-minute main events beat Thielke's score of 2-2 and earned him an invitation to the prestigious Invitational class for 2013.
In the 4WD Open class, it was Team Associated/LRP/Reedy's Josh Numan who started on pole and was never challenged during the 20 minutes of A-main competition. With a wire-to-wire victory, Numan also earned a position in the 2013 Invitational class. This is Numan's third time winning an open class at the Reedy Race; two in onroad and one in offroad. Rounding out the podium spots in 4WD Open were Team Associated/Reedy/LRP teammates Michael Schoettler (second) and Rob Gillespie, Jr, (third).
In the Invitational class both Ryan Cavalieri and Ryan Maifield were in contention for the overall title that combines finishes from six 2WD and six 4WD round-robin heats to determine the overall champion. Falling a point short, Cavalieri finished second overall and Maifield one point back in third overall. With five Team Associated vehicles in the top 10 of the Invitational class it was clear what the most popular vehicle was for the front runners.
With this being the first Reedy Race after the passing of the race's namesake, Mike Reedy, emotions were running high and it was clear the racers were paying homage to the industry legend. With clean races and deserving champions, it's no doubt that Mike was smiling down on the event and enjoying the heated battles with a joy and admiration.
The Reedy Race Of Champions - Celebrating Mike's Legacy
Special thanks to LiveRC! for the great photos!
---