Four Wins at Spring Classic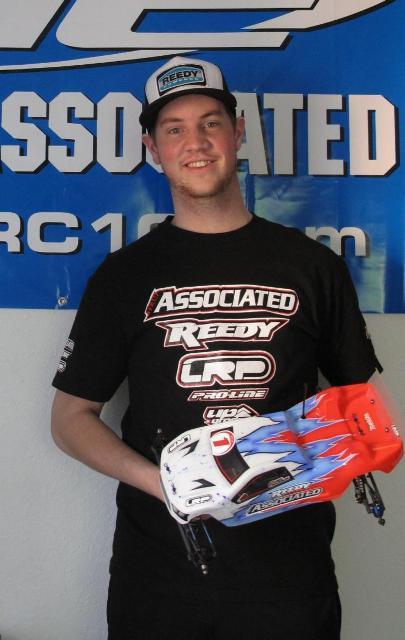 The 1st Annual Spring Classic at 80/35 Raceway in Grimes, Iowa featured a full-field of close to 90 racers from as far away as South Dakota and Minnesota looking to bring home some hardware and bragging rights. The schedule called for three rounds of qualifying with triple A-main events.
Reedy factory drivers Bubba Boggs, Chad Karstens, and Chris MacKenzie were the big winners this time. Mackenzie dominated the Modified Truck class with his Reedy powered T4.1. After taking TQ, Chris went on to win A1 and A2 taking the class victory in style.
Bubba Boggs won the Modified SCT class in a similar fashion. Bubba's Reedy powered SC10 was on rails from the get go which resulted in the pole position for the class. Boggs never looked back on his way to winning A1 and A2.
Following the footsteps of his teammates, Chad Karstens was the man to beat in the 4wd and 2wd Modified Buggy classes. Things were relatively easy in 4wd Modified Buggy where Chad droves his B44.1 to wins in A1 and A2 en route to the top step of the podium. Chad decided to make things interesting in the 2wd Modified mains. It all came down to A3 where he battled hard to take the win and the class championship.
Congratulations to the Reedy team who enjoyed a very successful weekend!
Equipment Used:
ASC601 Reedy LiPo 6500mAh 65C 7.4V (Mod SCT, 2wd Mod)
ASC627 Reedy LiPo 5200mAh 60C 7.4V SP (4wd Mod)
ASC628 Reedy LiPo 5500mAh 60C 7.4V (Mod Truck)
ASC945 Reedy Sonic 540 8.5 (2wd Mod)
ASC946 Reedy Sonic 540 7.5 (Mod Truck)
ASC947 Reedy Sonic 540 6.5 (4wd Mod)

---