Reedy LiPo 3900mAh 70C 7.4V LP Shorty Battery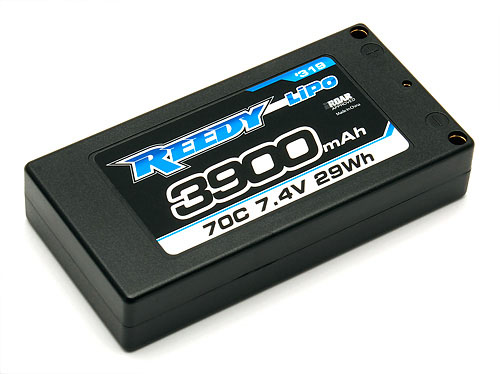 | | |
| --- | --- |
| Part # | 319 |
| Pkg Qty | 1 |
| UPC | 784695003194 |
| MSRP | $134.99 |
| Online | $87.99 |
| Availability | Discontinued |
Features:
High capacity for maximum duration 70C discharge rating for maximum power output Durable hard case protection Low-profile (LP) configuration to reduce weight and lower CG Low-resistance 4mm sockets Competition proven Meets ROAR, EFRA, BRCA, and IFMAR specs
Reedy LiPo 3900mAh 70C 7.4V LP Shorty Battery
On-road racers have long known that reducing vehicle weight and CG provides a variety of benefits, including better handling and quicker acceleration. Now, off-road racers can enjoy the same advantages plus many more with Reedy's all-new 3900mAh 70C 7.4V Low-Profile (LP) Shorty battery!

Reedy's LP Shorty weighs approximately 50g less than a standard Shorty. A 70C rating and generous 3900mAh capacity results in premium power output for stock class racers but with plenty of run time for those who prefer to compete in modified motor classes. Rounding out an impressive list of features is a rugged hard case with low-resistance 4mm sockets.

LiPo battery technology continues to progress and Reedy is proud to bring improved performance to the masses.
Part #: 643
MSRP: $5.49
Online: $3.99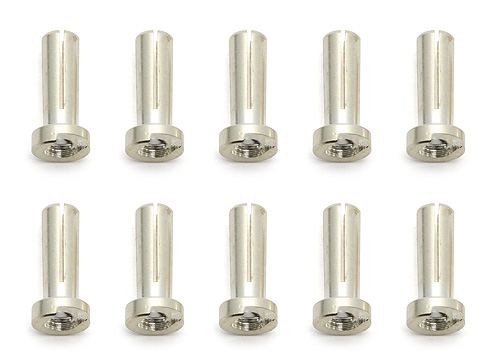 Part #: 644
MSRP: $22.49
Online: $17.99
Manuals/Documents:
Team Driver Setup Sheets:
Download
Driver
Track
Date
Download
Spencer Rivkin
2015 IFMAR 2wd Off-Road World Championships
10/06/2015
AE B5M - Modified - Astroturf high grip - 70F