Associated Electrics will be at the 2023 SEMA Show
Thursday, Nov 2, 2023 at 12:00am CDT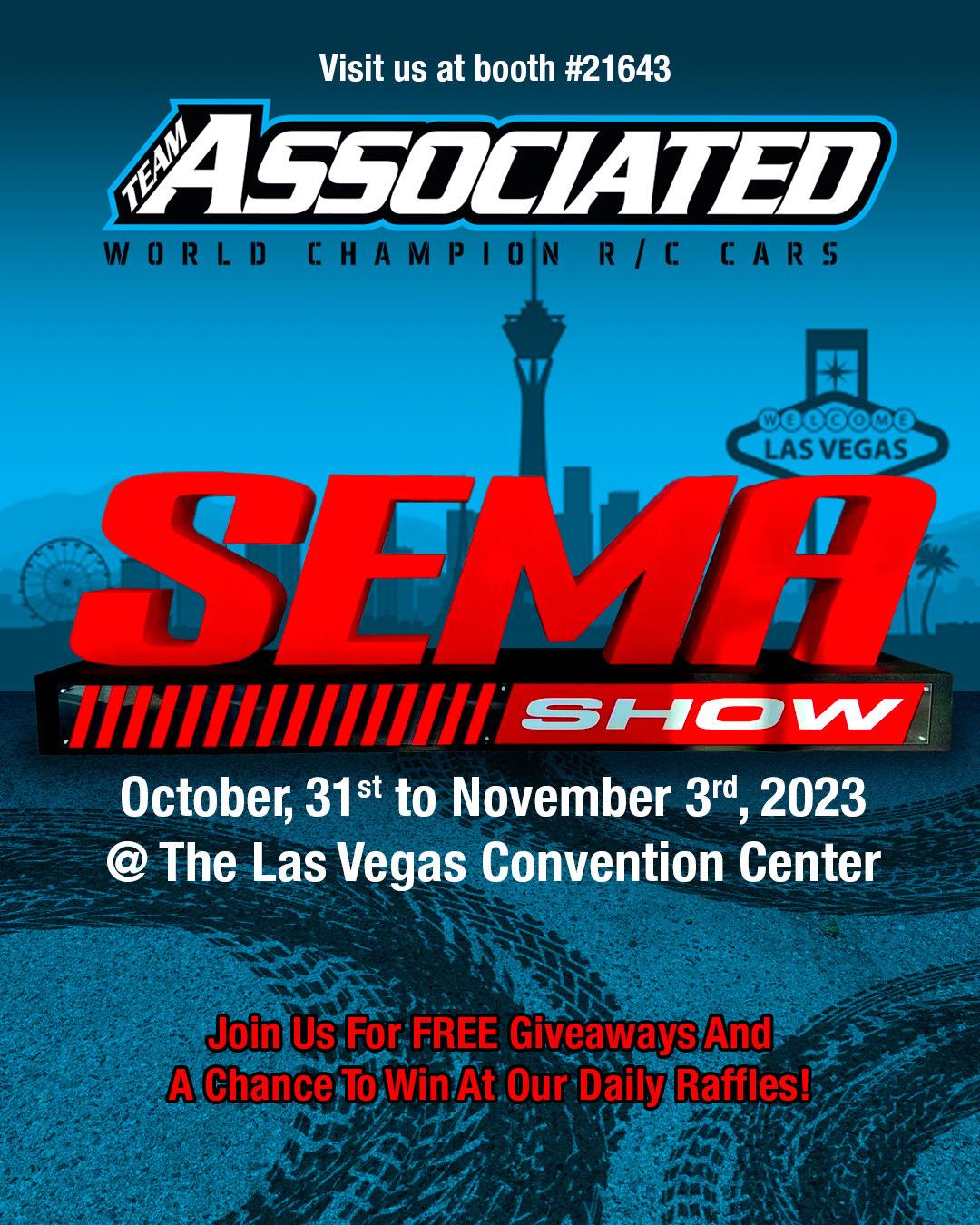 In 2024, Associated Electrics, Inc. will celebrate two HUGE milestones: The 40th anniversary of the RC10 and the 60th anniversary of Associated Electrics.
The SEMA show will begin a year-long celebration featuring multiple new product releases, company history, behind-the-scenes content never seen before, and much more.
Please stop by and see us in the Central Hall booth 21643 or follow along on our social media channels for all the latest updates before, during, and after the show. We will display many RC cars, big new releases, and a new custom full-size vehicle.
Central Hall booth 21643, Las Vegas Convention Center, 3150 Paradise Rd, Las Vegas, NV 89109
For those who cannot attend, follow us on social media.
---