New! DR10 Metal Gear Conversion
Monday, Feb 7, 2022 at 12:00am CST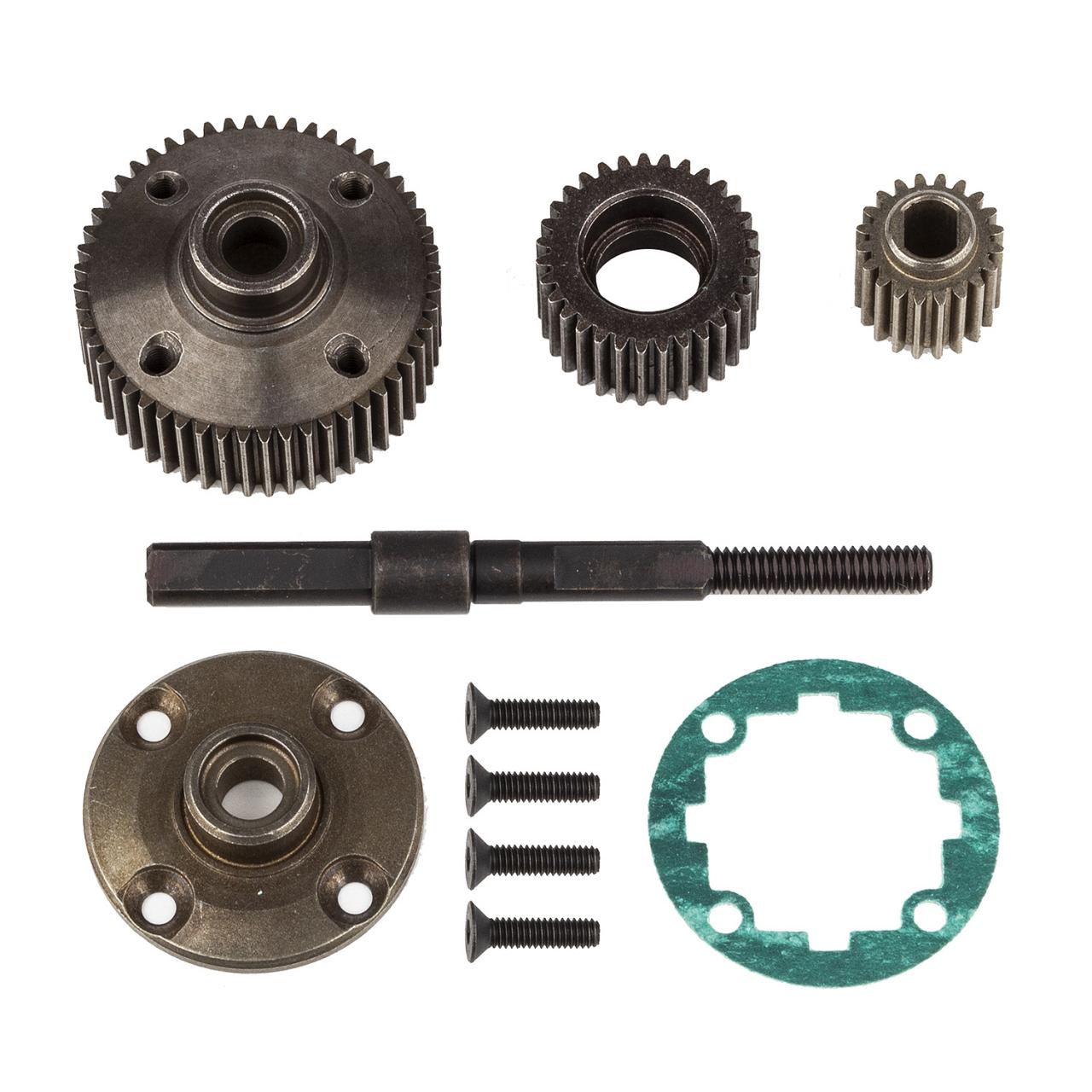 (Pictured: #72106 DR10 Metal Gear Conversion.)
#72106 DR10 Metal Gear Conversion
#72106
UPC: 784695721067
Available now
Pull up to the starting line with confidence, knowing that your transmission is up to the task. Convert your existing transmission to all metal gears and hardened steel top shaft, capable of handling extreme power.
Compatible with: DR10, Pro2 SC10, RB10, SR10, Trophy Rat
---
#72005 DR10 Metal Gear Top Shaft
#72005
UPC: 784695720053
Available now
Replace your standard aluminum top shaft and gear with this hardened steel shaft and metal gear for increased strength and durability.
Compatible with: DR10, Pro2 SC10, RB10, SR10, Trophy Rat
---