New! Factory Team Blue Aluminum CVA Axle Sleeve Set for the RC8B4
Monday, May 1, 2023 at 12:00am CDT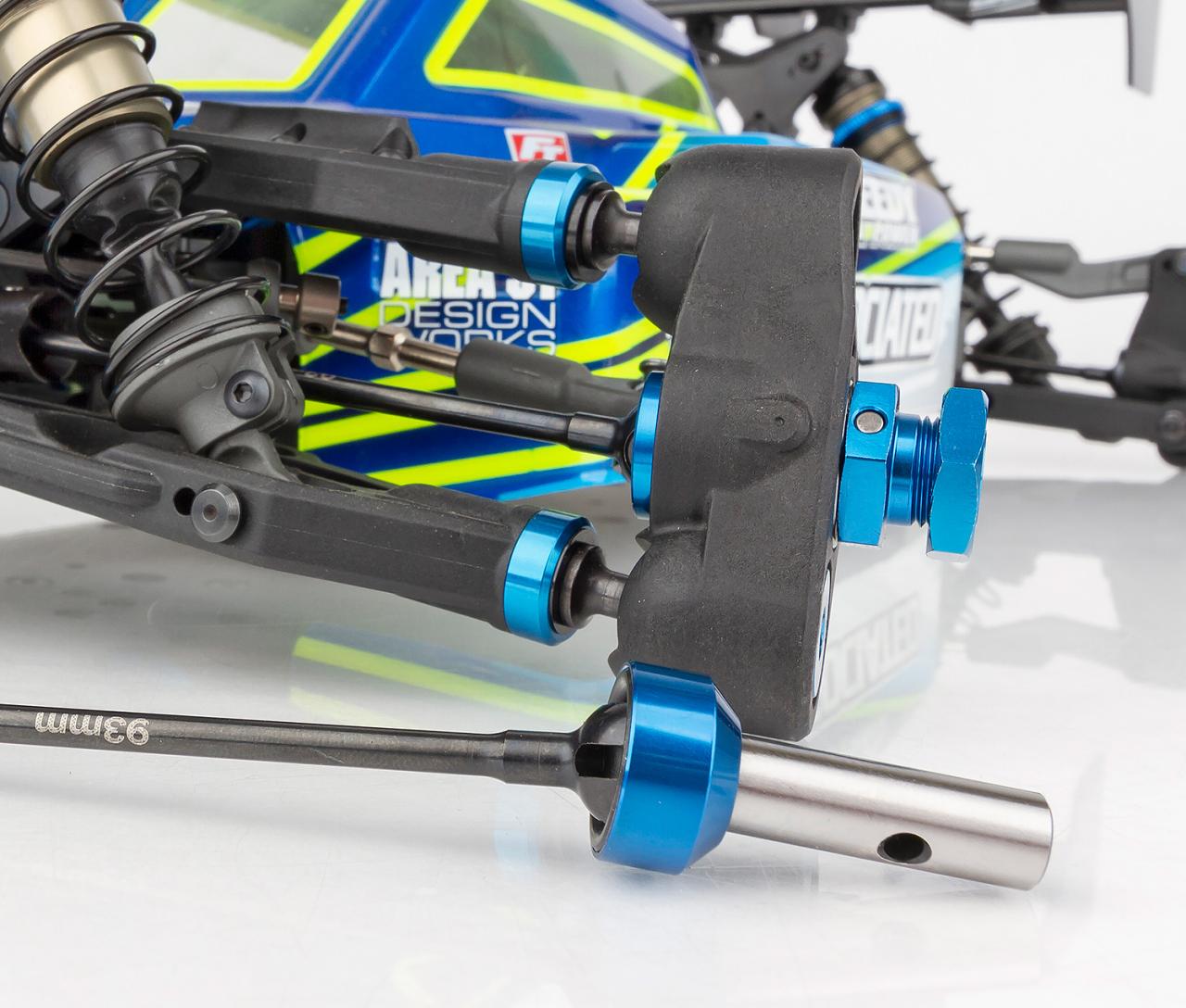 (Pictured: #81590 FT CVA Axle Sleeve installed.)
Subtract some weight and add some blue to your Team Associated 1:8 scale buggy or truck with the new Factory Team Aluminum CVA Axle Sleeves. The blue anodized aluminum sleeves are a nice accessory to add to RC8B4 and RC8T4 series nitro and electric CVAs.
Weight Savings: 1.8g per sleeve. These are replacing the stock steel sleeves #81548.
Fits the RC8B4, RC8B4e, RC8T4, and RC8T4e.
#81590
RC8B4/T4 FT CVA Axle Sleeves, blue aluminum
UPC: 784695815902
Available now
---