New! Machined FT Ring and Pinion Set for Enduro SE
Monday, Apr 17, 2023 at 12:00am CDT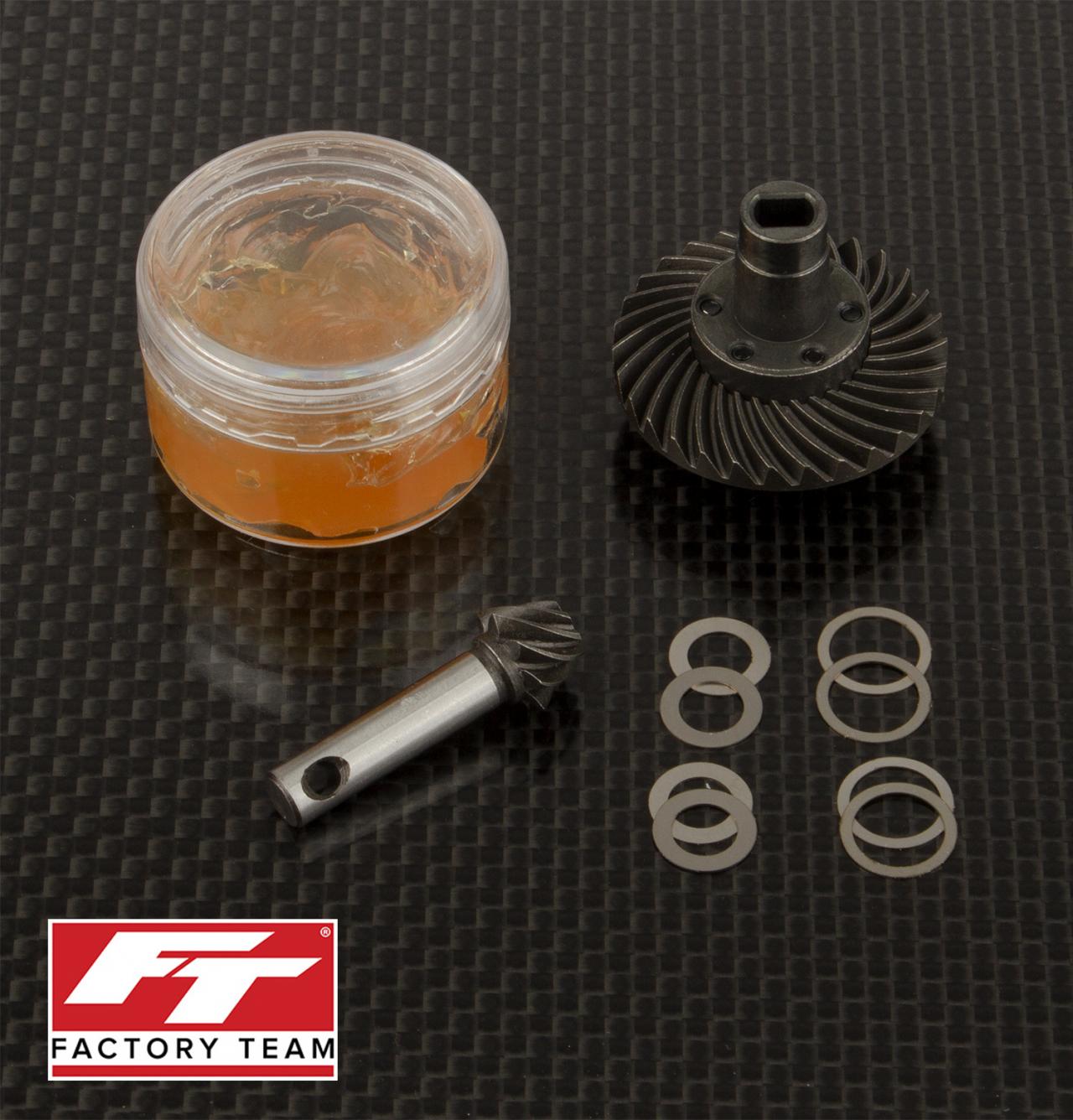 (Pictured: #42336 FT Ring and Pinion Set for Enduro SE, machined.)
This Factory Team set for the Enduro SE vehicles provides machined ring and pinion gears for precise mesh fit, and both are made of steel for increased durability.
The six mounting screw holes add another level of durability, and the included Golden Grease ensures smooth performance. Use the shims in the package as needed for precise spacing.
Features
Machined Steel Ring Gear Spool
Six (6) mounting screw holes for added durability
Machined Steel Ring Gear, 30T
Machined Steel Pinion Gear, 8T
Assembly Golden Grease included
Eight (8) ring and pinion shims included
For the 1:10 Element RC Enduro SE line
#42336
FT Ring and Pinion Set for Enduro SE, machined
UPC: 784695423367
Available now
Check out the A-Team Apps page Element RC Trail Tips!
---