New! 2023 Element RC Apparel--3 choices!
Wednesday, Apr 26, 2023 at 12:00am CDT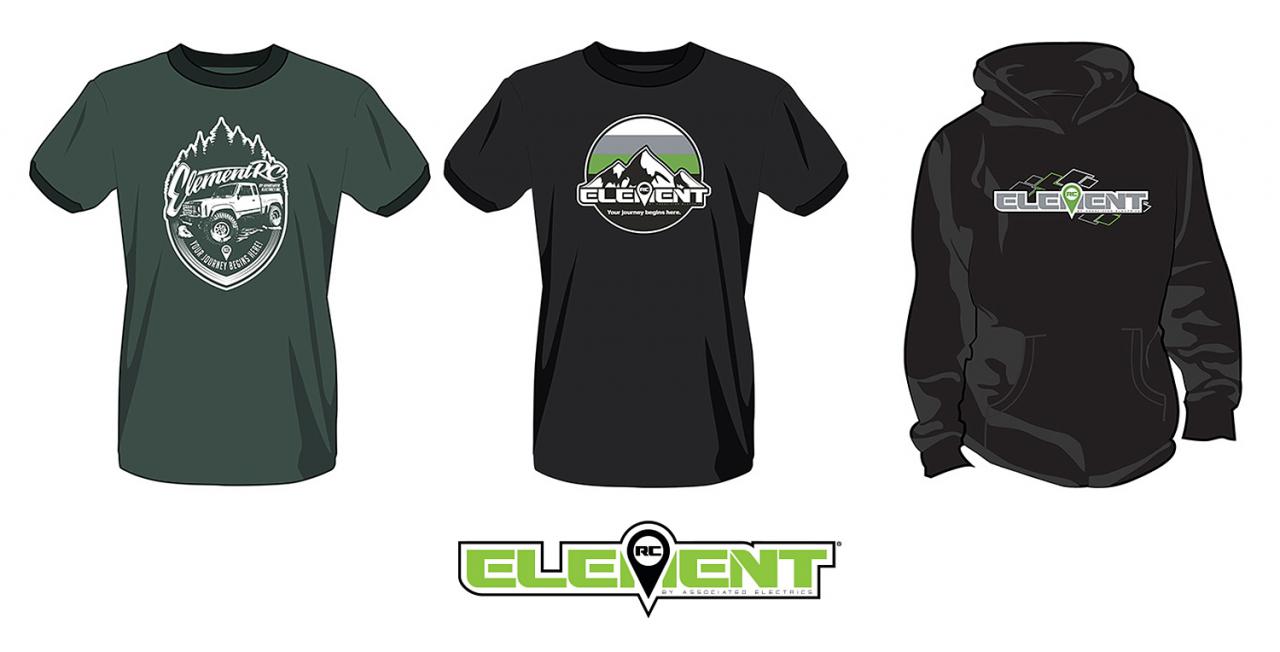 (Pictured: 2023 Element RC apparel, artist's renderings.)
Whether you go over the rocks or through the glades, this comfortable, high quality poly/cotton blend attire will keep you protected from the elements, while the front artwork promotes your favorite brand.
Apparel available now.
Click on the button below to download the PDF of the new apparel being released for the Element RC brand.
Or click below to visit the Element RC apparel page to view the complete lists of sizes available.
Check out the A-Team Apps page Element RC Trail Tips!
---