New! RC8B4 Suspension Arms in new Medium Blend Composite Material
Tuesday, Aug 15, 2023 at 1:00am CDT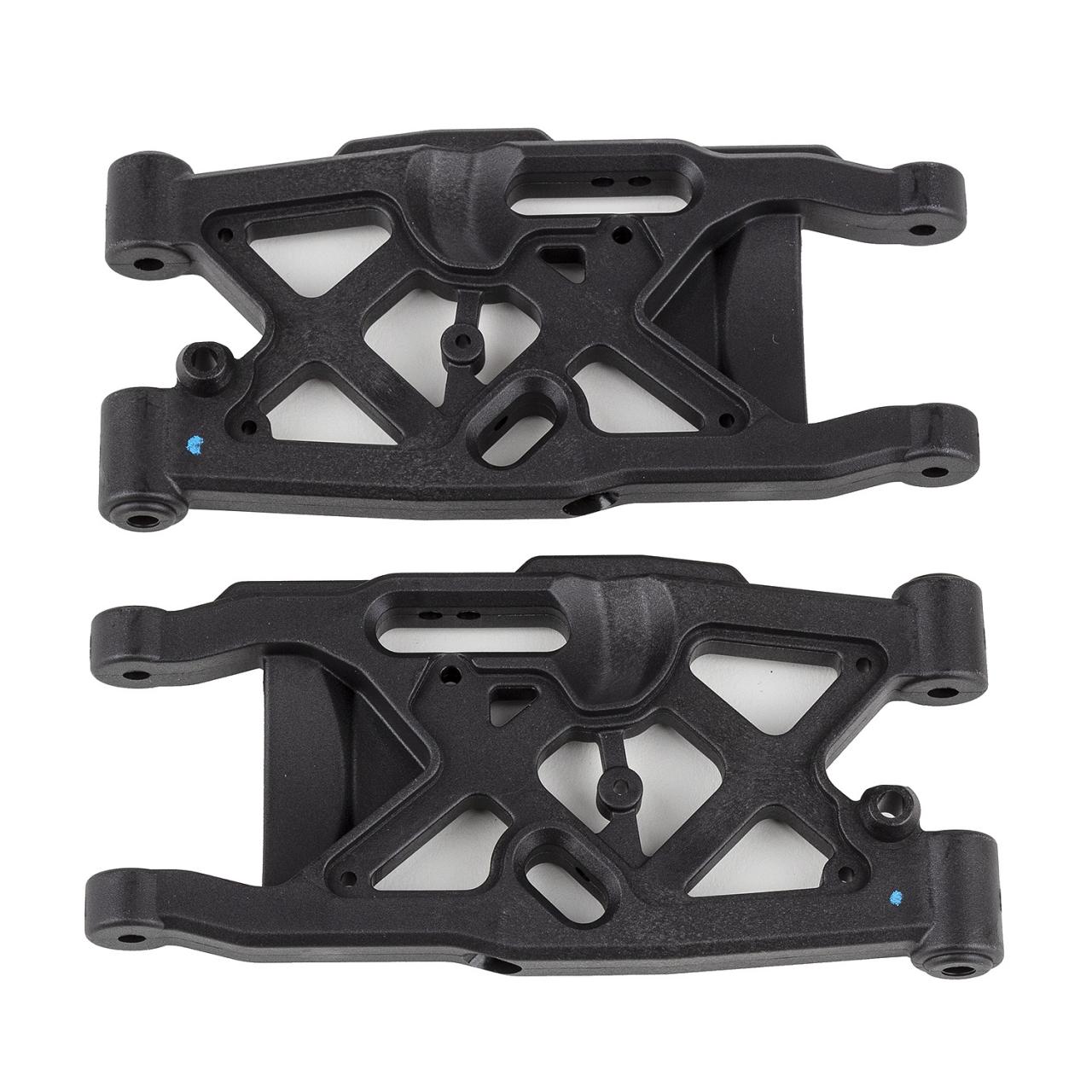 (Pictured: #81593 RC8B4 Rear Suspension Arms, medium.)
Team Associated developed a new Medium composite arm material for 1:8 off-road racing. Compared to the RC8B4 kit Hard material, the Medium arms have reduced fiber content which offers several improvements. Medium arms are marked with a blue dot on all parts.
Benefits of Medium arms
Increased impact strength while maintaining responsive racing feel
Increased durability in cooler temperature range
More grip on low traction conditions where added flex makes the car more forgiving
Slightly reduced weight of approximately 1.5 grams per arm
Fits: RC8B4, RC8B4e.
#81593
RC8B4 Rear Suspension Arms, medium
UPC: 784695815933
Available now
#81594
RC8B4 Front Lower Suspension Arms, medium
UPC: 784695815940
Available now
#81595
Front Upper Suspension Arms, medium
UPC: 784695815957
Available now
---