New! Reedy Sonic 540-M4 Driver Edition
Monday, Nov 20, 2023 at 12:00am CST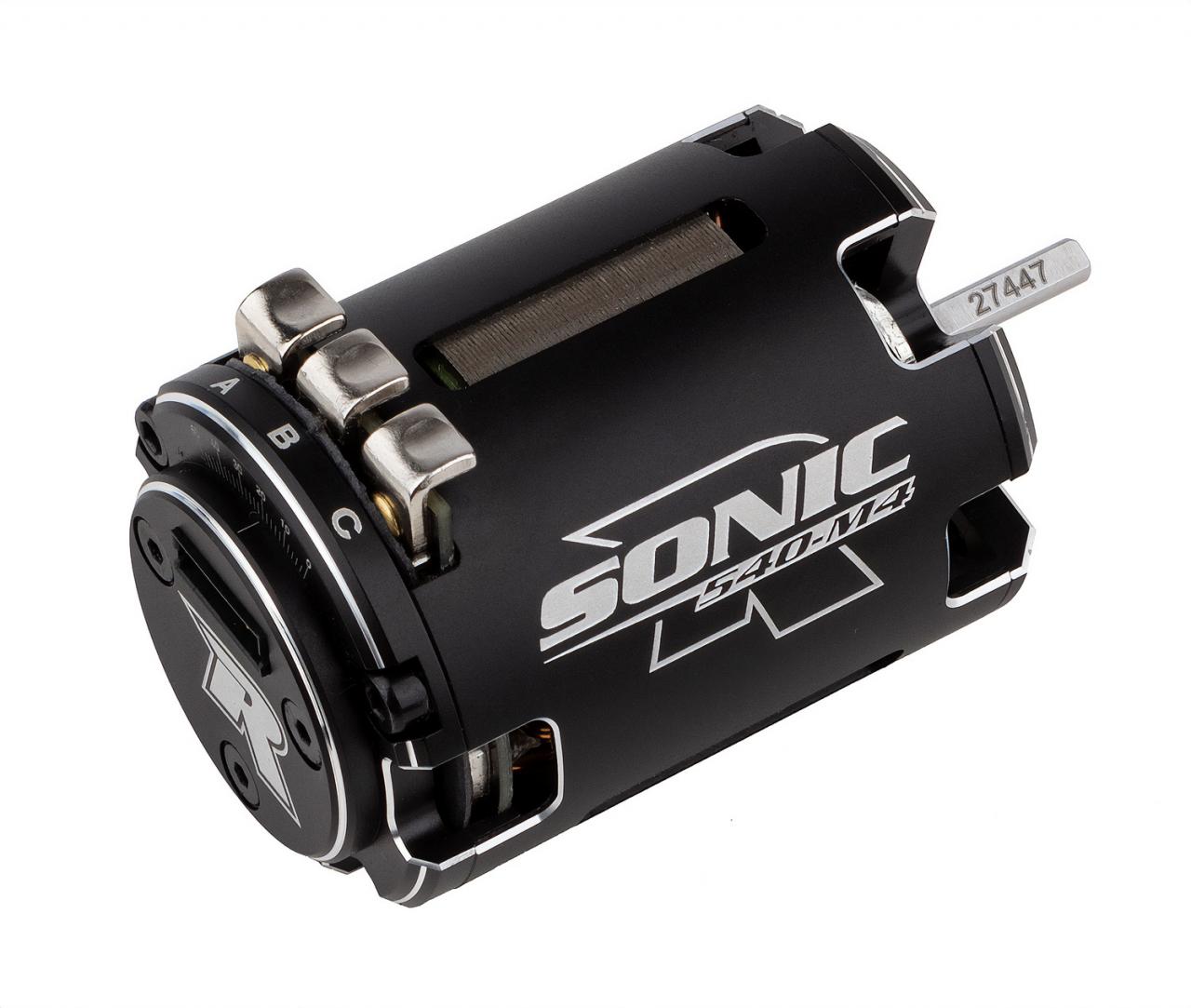 Pictured: #27490 Sonic 540-M4 Modified Motor 7.5 DE (Driver Edition).
Thanks to input from our international racing team, the Sonic 540-M4 Driver Edition was created!
The 540-M4 Driver Edition is technically identical to the standard 540-M4, but is instead equipped with the popular #27447 rotor. This rotor is the lowest strength option, which is reported to improve throttle feel and consistency, resulting in better overall race times. Four versions featuring the most popular "dirt" winds will be available initially, with the potential for more to follow.
All Sonic 540-M4 versions are ROAR, EFRA, BRCA, and IFMAR approved. Visit www.reedypower.com for a complete list of tuning rotors, replacement/option parts, and detailed specifications.
Features
CNC-machined lightweight can
Aluminum end cap
Low-resistance, silver plated solder tabs
Optimized air cooling
Dual precision ball bearings
Balanced rotor
Performance specific magnet
Adjustable timing
Completely rebuildable
Competition proven
ROAR, EFRA, BRCA, and IFMAR approved
Specifications:
| | |
| --- | --- |
| Cells | 1-2S LiPo |
| Diameter (mm) | 35.9 |
| Length (mm) | 50.3 |
| Shaft Dia. (mm) | 3.15 |
| Weight (g) | 160-170 |
#27490
Reedy Sonic 540-M4 Modified Motor 7.5 DE
UPC: 784695274907
Available now
#27491
Reedy Sonic 540-M4 Modified Motor 7.0 DE
UPC: 784695274914
Available now
#27492
Reedy Sonic 540-M4 Modified Motor 6.5 DE
UPC: 784695274921
Available now
#27493
Reedy Sonic 540-M4 Modified Motor 6.0 DE
UPC: 784695274938
Available now
---