New! WolfPack LiPo 2600mAh 35C 3S 11.1V with T-plug
Thursday, Nov 16, 2023 at 12:00am CST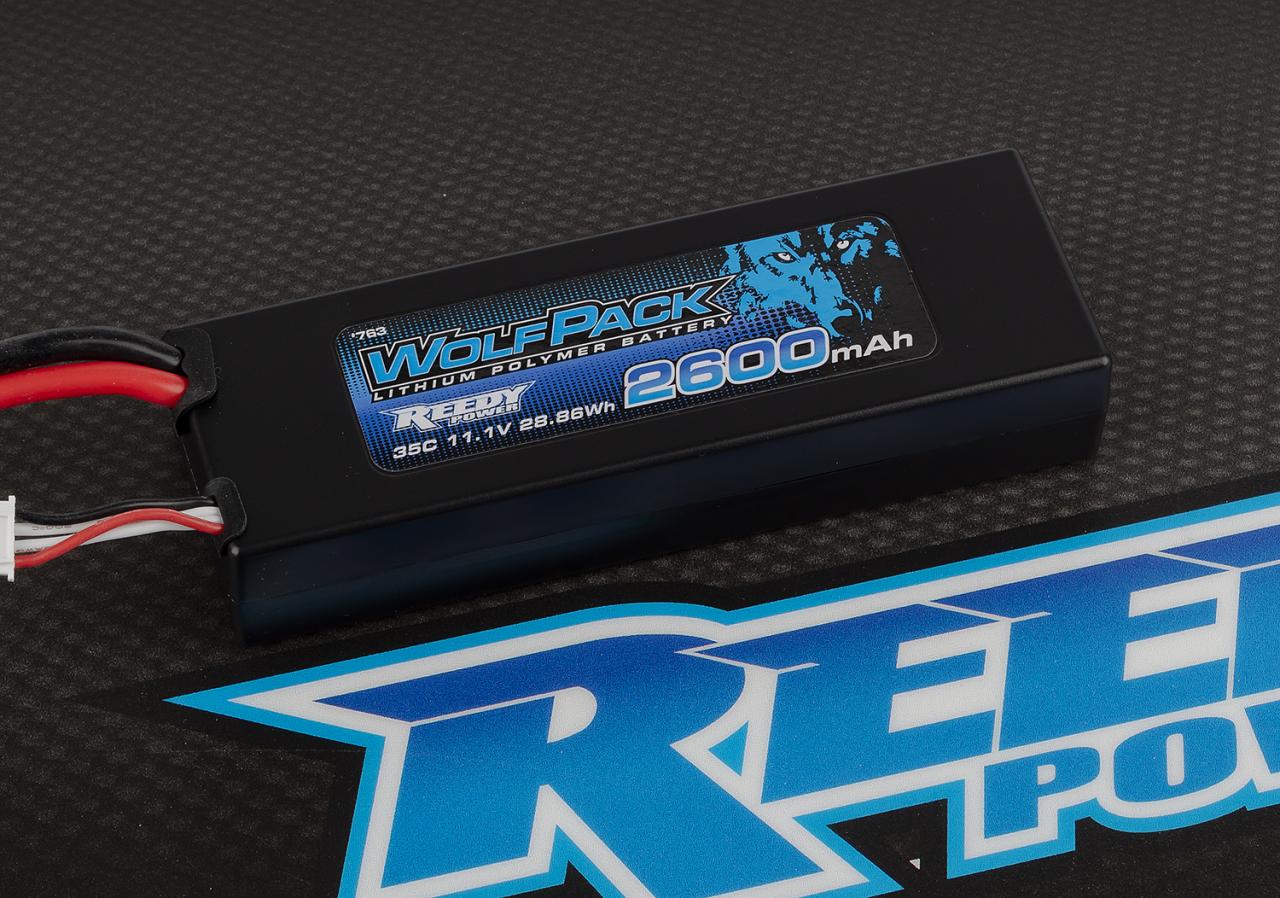 (Pictured: #763 New! WolfPack LiPo 2600mAh 35C 3S 11.1V with T-plug.)
Reedy's all-new WolfPack 2600mAh 35C 3S battery is a powerful upgrade for 1:10 vehicles. Compared to 2S batteries, this 3S option delivers more voltage, resulting in more power, speed, and FUN! Wires exit the case through a rubber gasket that protects the wire's insulation while helping to prevent moisture from entering the case. High quality cell manufacturing and construction techniques result in reliable operation and maximum cycle-life.
Reedy's WolfPack LiPo batteries come equipped with beefy silicone wires and a reliable, low-resistance T-plug connector. An integrated balance lead with XH connector is included.
LiPo battery technology continues to progress and Reedy is proud to bring improved performance to the masses.
Features
High capacity for extended run times
Generous discharge rating increases power and speed
Durable hard case for increased crash protection
Reliable operation and maximum cycle-life
Low-resistance T-plug connector
Rubber gasket wire protection
Value priced
Specifications:
| | |
| --- | --- |
| Capacity | 2600mAh |
| Voltage | 11.1V (3S) |
| Dimensions (mm) | 139 x 47 x 25.1 |
| Discharge Current | 35C |
| Weight (g) | 240 |
| Plugs | T-Plug |
#763
WolfPack LiPo 2600mAh 35C 3S 11.1V w/T-plug
UPC: 784695007635
Available now
---