Grigoriadis Wins Greek National Race
Wednesday, Apr 6, 2022 at 12:00am CDT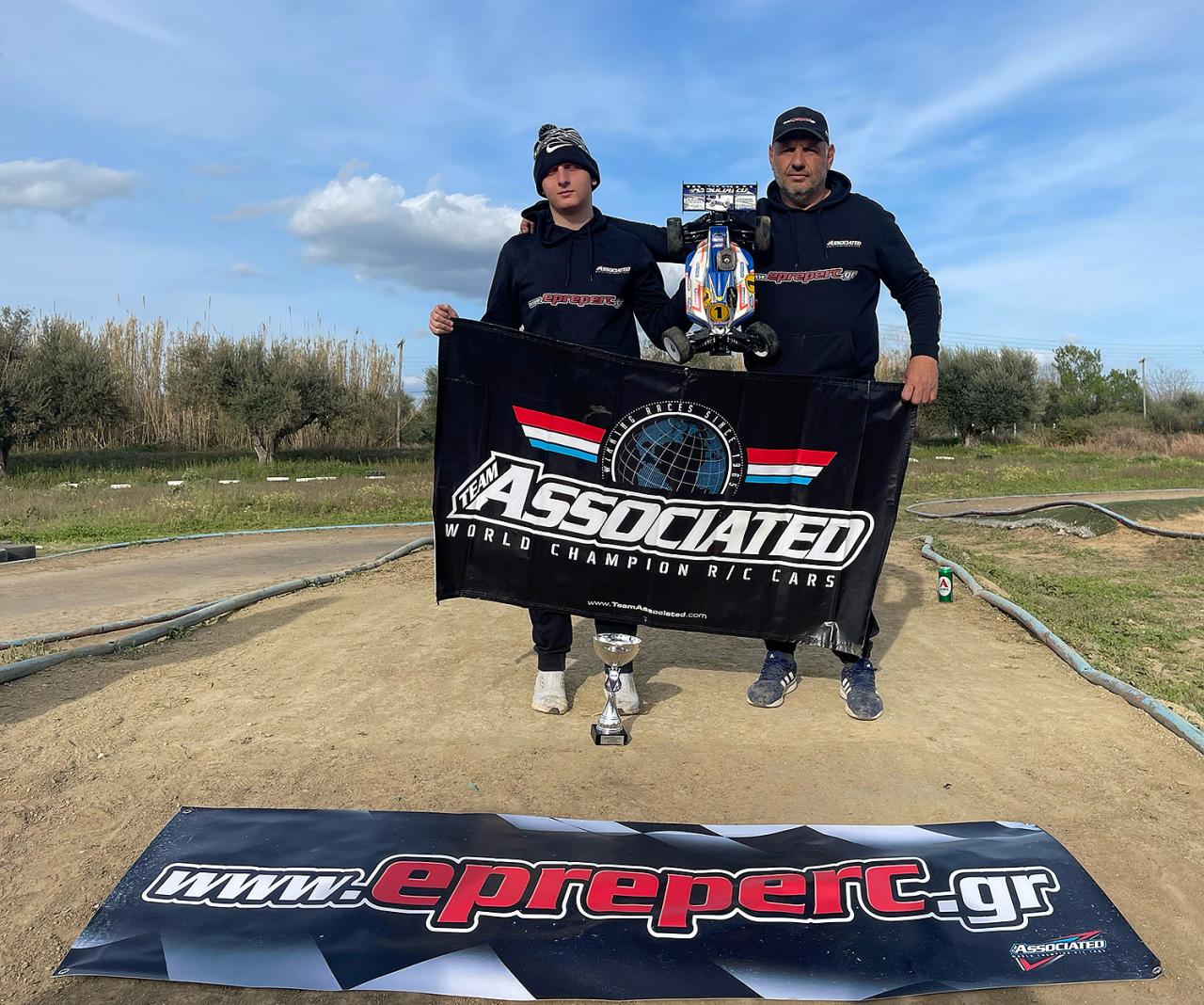 The Greek National race took place at Amaliada, Greece on March 4, 2022. Starting off the first day of practice, Grigoriadis Nikos made adjustments to his RC8B3.2, and got everything dialed easily and quickly for his practice runs. After two days of practice, race day came and Nikos Grigoriadis managed to take the TQ with a 2-second difference from second place.
In A final, Grigoriadis got hit on the first jump, falling down to eighth; but after overtaking traffic in just 2-3 laps he climbed up to first again! During the whole final, there was a 15 to 18-second difference from second driver, but he managed to finish one lap more than the others.
A Final
1st Grigoriadis Nikos (Team Associated )
2nd Papanikolaou John
3rd Paparegas Tasos
B final
4th Antoniou Pavlos (Team Associated )
5th Laskaris Thodoris (Team Associated)
D Final
2nd Kostis Kamilos (Team Associated)
The team gives thanks for the support of Team Associated and Epreperc.gr.
#WeAreAE
Photos courtesy of Antoniou Pavlos.
Thanks to Antoniou Pavlos of Epreperc.gr for this report.
Associated Electrics - Champions By Design
---