Myron Kinnard Takes Wins in VTA and TC at the Apex Challenge
Tuesday, Jan 24, 2023 at 12:00am CST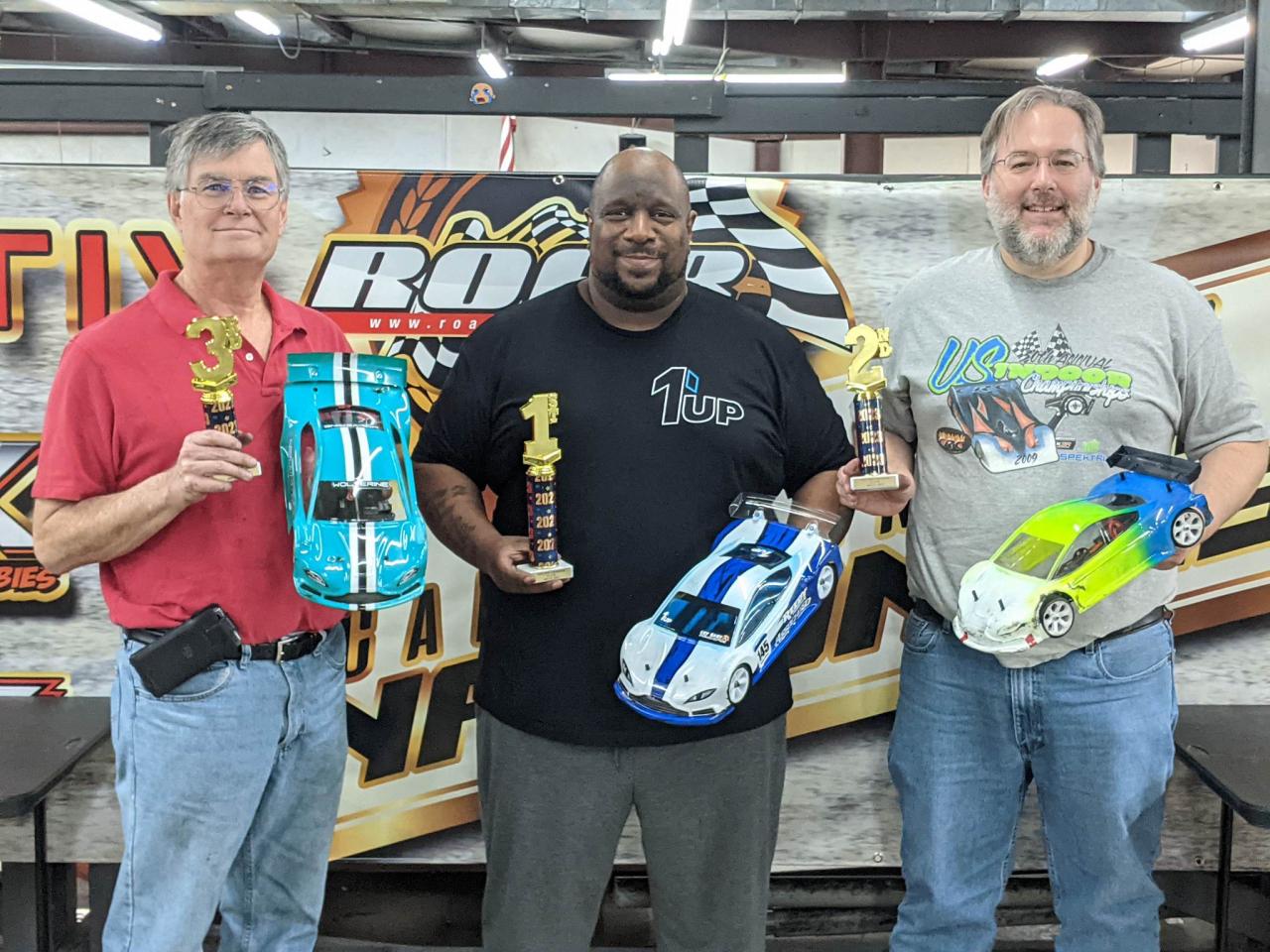 The 14th running of the Apex Challenge (Thunder Jam) was this past weekend at Apex Raceway and Hobbies in middle Tennessee. This two-day event drew racers from as far as Ohio and Missouri and much of the southeast. The event attracted around 80 entries with its wide range of classes like VTA, USGT, GT12, Stock TC, 1:12 Scale, and others. Most of the racers came in on Saturday for setting up and practice. With a good smooth layout and great traction, speed and grip were no issue. And of course, Team Associated and Reedy Power were there. Several privateers were present, along with Team drivers Myron Kinnard, Logan Pilcher, and Scott Pilcher (mechanic).
After some great practice for the Team, we were set to give it our all for Sunday's three qualifiers and mains. Logan was able to take his Reedy Power TC7.2 and Reedy Power Euro Truck to the A Main, which happened to be the two biggest classes. In VTA he started eighth on the grid and battle with mid-pack for most of the eight minutes. When the smoke cleared, he secured the 7th place finish and on the same lap as fifth and sixth place. In the Euro Truck class the Reedy Power kept him in the mix for the entire race. He started seventh and gained two spots to finish fifth on the same lap as second to seventh. Great racing.
I was running VTA, USGT, and 21.5 TC. I was very secure in my Reedy Powered TC7.2 in VTA, as I was able to stay in range with AX driver Jeff Mobley. My Reedy Power VTA car was good enough to set myself in the P2 spot and after some pressure on lap three, I would pull out a 7-minute run to secure a first win for the home Team.
In USGT, my Reedy Power car was the one to beat all day. I was able to get a few good runs in and take the TQ for the event. But in the mains I got a body tuck on lap one and got shuffled to the back of the pack. This is where the Reedy Power came into play as I was able to claw my way back up to the podium spot with a solid third place.
And finally 21.5 TC had easily some of the best action in stock carpet onroad. Just making the A Main would take some very clean runs. But after three rounds of qualifiers I was able to get a good position. Unfortunately, some had to leave for the drive home. This moved me up a position or two to have a better shot at the win. With the grid being set, I took my Reedy Power 21.5 Stock TC to another win, and my second TC Championship in 30 days.
Team Associated Reedy Power is still in the mix in some form or another in onroad RC racing. We will be at the Snowbirds Nationals and the Left-Over Trophy events next. Also Look for Reedy Power and Team Associated at the 2023 ROAR On-Road Carpet Nationals in March 2023.
Products used
#27428 Reedy S-Plus 21.5, torque
#27400 Reedy S-Plus 25.5T
#27005 Blackbox 510R Sensored Competition ESC w/PROgrammer 2
#27380 Zappers SG5 6800mAh 130C 7.6V LP Stick
#27381 Zappers SG5 6000mAh 130C 7.6V ULP Stick
#27203 Reedy 1416-C2L Dual AC/DC Competition Balance Charger
#27119 Reedy RT1705A Digital HV Aluminum Brushless Low-profile Servo
Products used, Euro Truck
#27119 Reedy RT1705A Digital HV Aluminum Brushless Low-profile Servo
#752 WolfPack LiPo 4000mAh 35C 7.4V
#27203 Reedy 1416-C2L Dual AC/DC Competition Balance Charger
Photos courtesy of Myron "Battman" Kinnard. Thanks to Myron Kinnard for this report.
For more up-to-the-minute race reports, visit our Team Associated and Reedy Power Facebook pages.
Associated Electrics - Champions By Design
---