Nikos wins Greek National with his RC8B4
Tuesday, Oct 31, 2023 at 12:00am CDT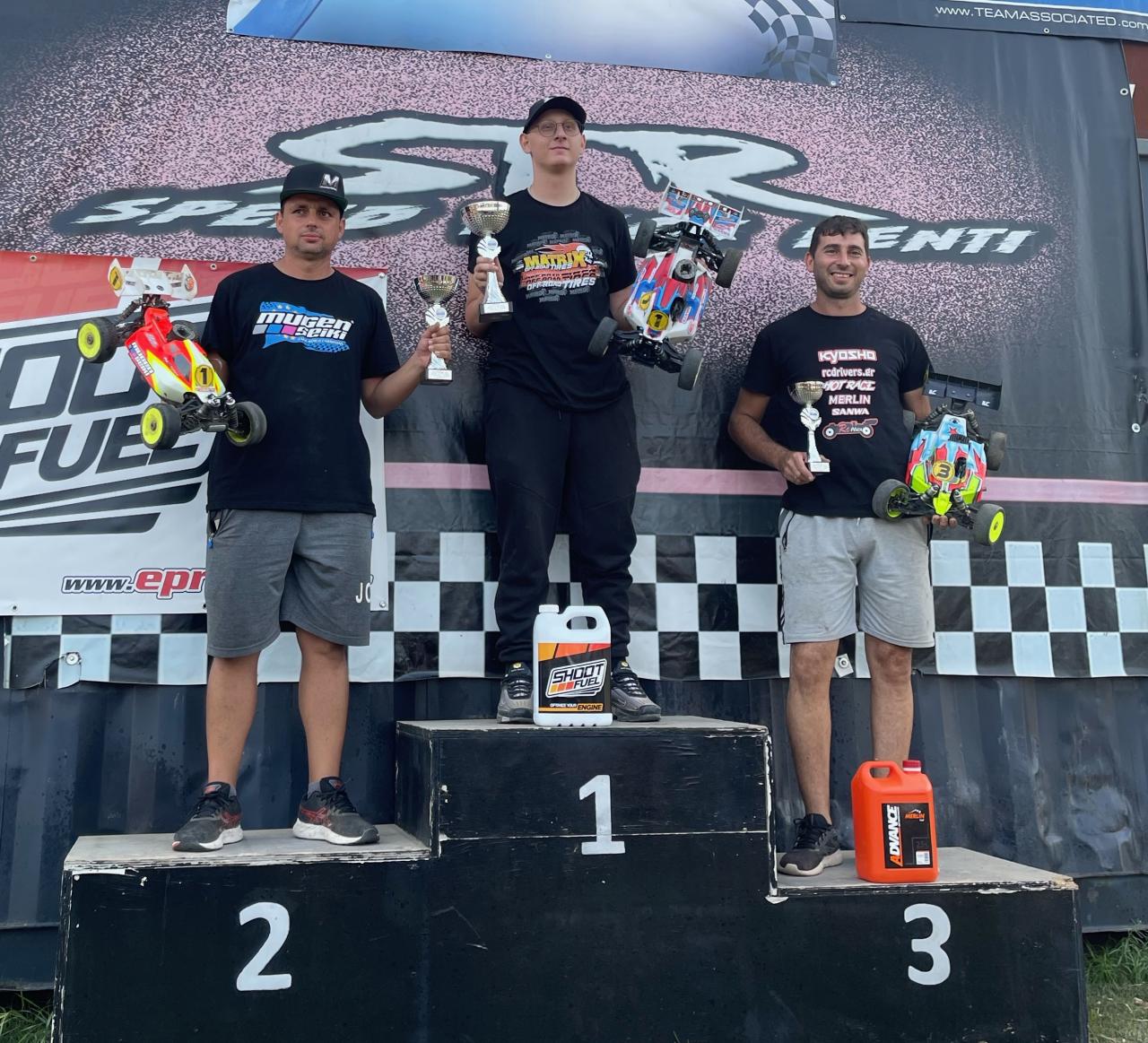 On October 22, 2023 the 5th Greek National race took place at Athens, STR (Speed Track Renti) deciding the championship title. Grigoriadis Nikos got up to pace quickly and made some setup changes to his RC8B4 to fit the high speed and challenging conditions, resulting in a fast and safe car. He topped the seeding practice comfortably with over a second difference and got a second place for the qualifications, missing out TQ by two tenths.
In A Main, Grigoriadis Nikos made a few costly mistakes in the opening laps, dropping him to fourth place, but after some focused driving he caught and overtook first place after 10 minutes. Grigoriadis Nikos won the race with one extra lap and a half difference to second place, getting the best lap of the day at 32.528 and making him Greek National Champion for the first time.
For B final, Panos Theodoropolos took first place. What's remarkable is that he bought his RC8B4 on Saturday afternoon, the day before, and the race was his first day with the car!
Products used
#80945 RC8B4 Team Kit
Photos courtesy of Grigoriadis Nikos. Thanks to Grigoriadis Nikos for this report.
Associated Electrics - Champions By Design
For more up-to-the-minute race reports, visit our Team Associated and Reedy Power Facebook pages.
---