Myron Battman Kinnard Takes First in 21.5 Touring Car
Tuesday, Dec 20, 2022 at 12:00am CST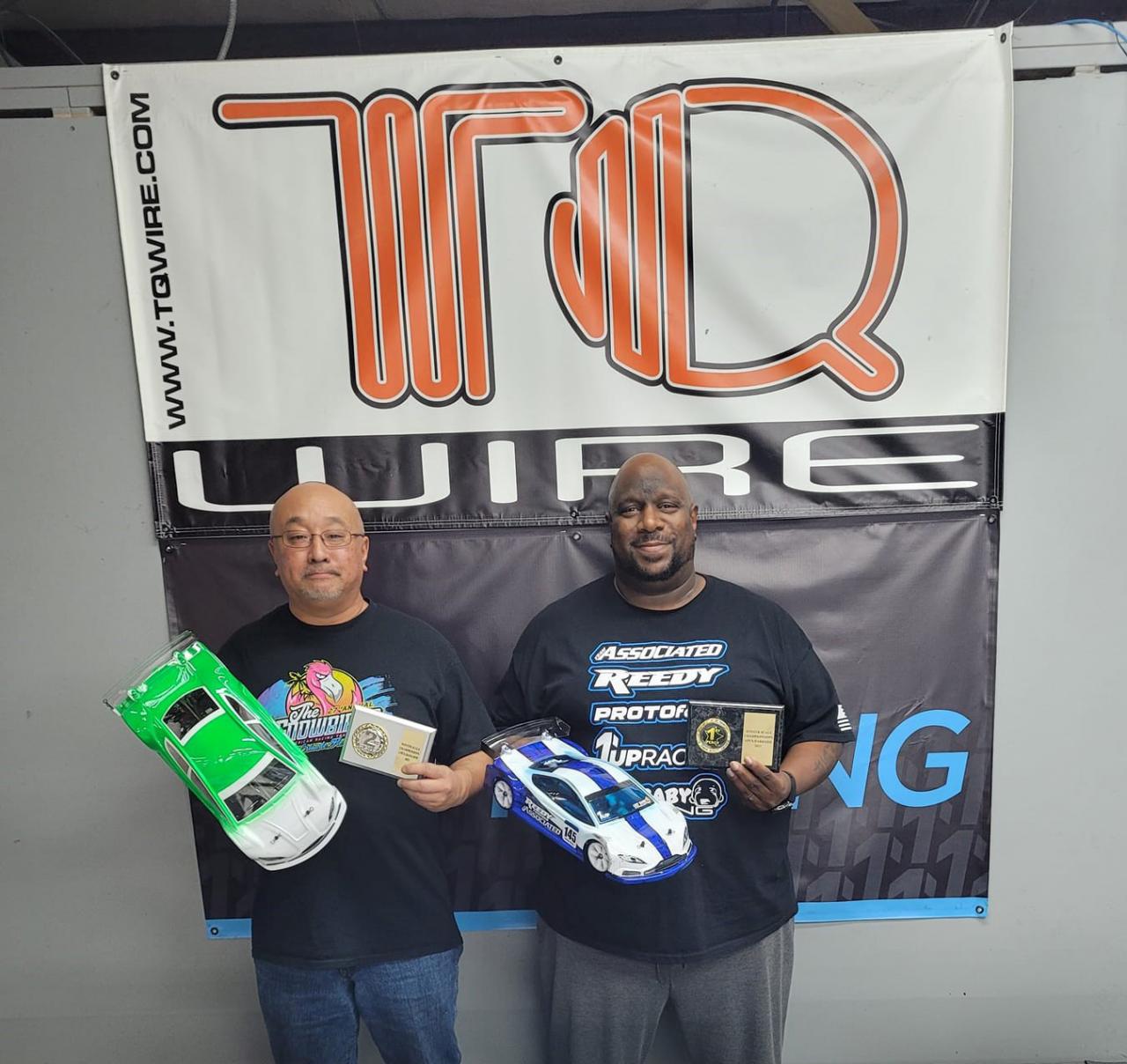 2022 has been all kinds of different for myself and my family ... glad to end last race of the year on a good note.
Apex Hobbies and Raceway hosted the 2022 Winter Scale Champs this past weekend. The event was held on a brand new layout with the Ultra High Bite CRC black carpet. Racers came from all over the southeast, including Georgia, Alabama, Kentucky, South Carolina, and Tennessee. Plenty of strong competition for all to enjoy and make my last 2022 race a good one.
The event had a unique play to it, such as if you ran a Scale Class you were discounted for any other class. Like VTA, USGT, Euro Truck, GT12, etc.
It was a simple format with three qualifiers and mains. I ran USVTA and 21.5 Touring Car, with my full Reedy Power packages in both cars. After three rounds I was able to TQ USVTA, and place third on the TC grid. In the USVTA 8-minute main I was able to get a good lead, but a mid-race mistake with another driver set me back to the #2 spot, where I would eventually finish.
In 21.5 Touring Car, I was third on the grid, and with multi-time National Champion leading the way, we were all really battling for second place. But a mishap on the track caused by second and first place allowed me to take the lead for the final two laps and the win! This was my first TC trophy win in years.
The Reedy Power products were very impressive all day and it shows with the results. I will be looking at the Birds Warm-up and the 2023 ROAR On-road Carpet Nationals coming up very soon.
Products used
#27428 Reedy S-Plus 21.5, torque
#27400 Reedy S-Plus 25.5T
#27005 Blackbox 510R Sensored Competition ESC w/PROgrammer 2
#27380 Zappers SG5 6800mAh 130C 7.6V LP Stick
#27381 Zappers SG5 6000mAh 130C 7.6V ULP Stick
#27203 Reedy 1416-C2L Dual AC/DC Competition Balance Charger
#27119 Reedy RT1705A Digital HV Aluminum Brushless Low-profile Servo
Photos courtesy of Myron "Battman" Kinnard. Thanks to Myron Kinnard for this report.
Associated Electrics - Champions By Design
---