2WD Slim Front Wheels, 2.2 in, 12 mm Hex, white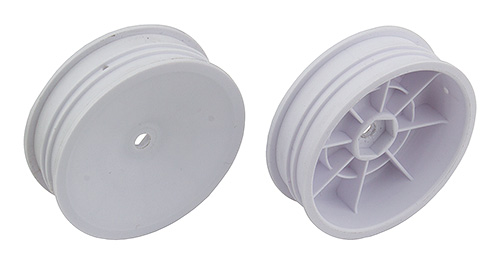 Designed for use with all popular carpet and AstroTurf(TM) surface tires
The new slim front wheels are designed for use with all popular carpet and AstroTurf(TM) surface tires. It features the same offset as our popular #9691 and #9690 2WD front wheels, only with an optimized profile. The wheels are textured on the gluing surface for secure tire mounting and have a smooth polished face for a factory team look. They are lightweight, yet stiff to reduce wheel deflection under hard cornering.
Specifications:
There are no specifications listed for this item.
There are no replacement parts linked to this product.
Manuals/Documents:
There are no manuals/documents for this item.